Ok I know I won't win the Bad Girls Top Designer Contest they are having BUT I am having fun playing anyways. The challenge this week was to MIX Patterned Papers. Well, Y'all know I am the queen of that! I don't care what paper it is I will mix it up!
NO RULES BABAY!
And when I saw this picture of Ashley's PUG ON
Just Scrappin'
I knew I had to use it right away!
So I decided to use it in the contest and give it to her!
Just for kicks! Because she is cool and I love her dog!
So you won't see this again....its off in the mail and in the contest!
NOW for some more FUN news
You know those nifty Fabric flowers I posted yesterday?
OK let me refresh your memory if you missed me yesterday!
*gasp* I am sure you are here every day right?? LOL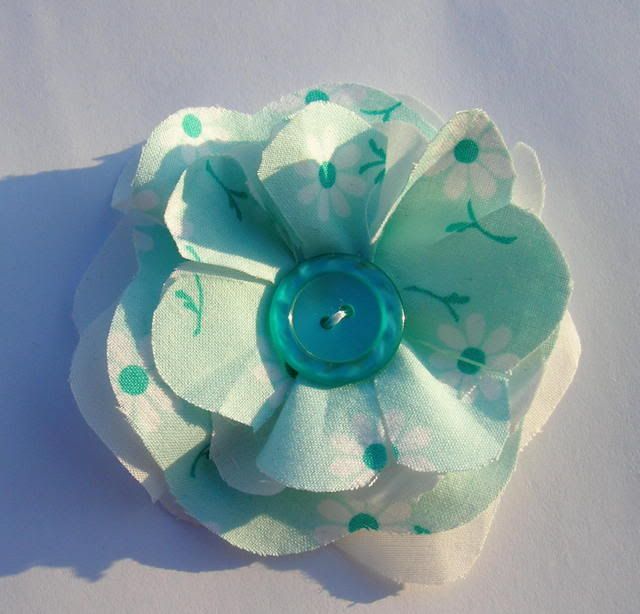 You kept asking how to make these.....Well, guess what? I submitted a special one to Fiskars/Fiskateers as a sewing project and YES it ACCEPTED and there will be a FULL color tutorial BY ME published shortly, I will post a link when they publish it!
How exciting is that? It made my DAY!!!! WOOHOO!
Next sewing project? I think a No pattern Tote bag! For the scrapper in all of us!
Have a beautiful Day!~ Thanks for stopping by~
Pinky