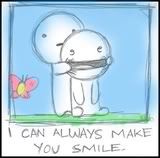 OK in celebration of
Treasured Scrapbooking
being
Just Scrappin's
Sponsor this month....the weekly giveaway this week is a
10.00 Gift Certificate to Treasured Scrapbooking!!!!!
So the requirements are quite simple today....GO check out Leslie's NEW September kits and Leave her a COMMENT letting her know
Pinky
Sent you over! And you are automatically entered for a chance to win!
http://treasuredscrapbookingblog.blogspot.com/
If you add it to your blog and send others, I will put your name in twice!
So have fun, check it out , post a comment here so I know you did it!
I will draw a name tomorrow around noon or so!