Good morning everyone,

it has been such a busy week with mixed emotion.
Yesterday was crazy until someone knocked on my door
and it was a HUGE box from a friend of mine online...I had forgotten
I had even won anything. This was in the box of goodies!!
YEA for happy mail!!!!!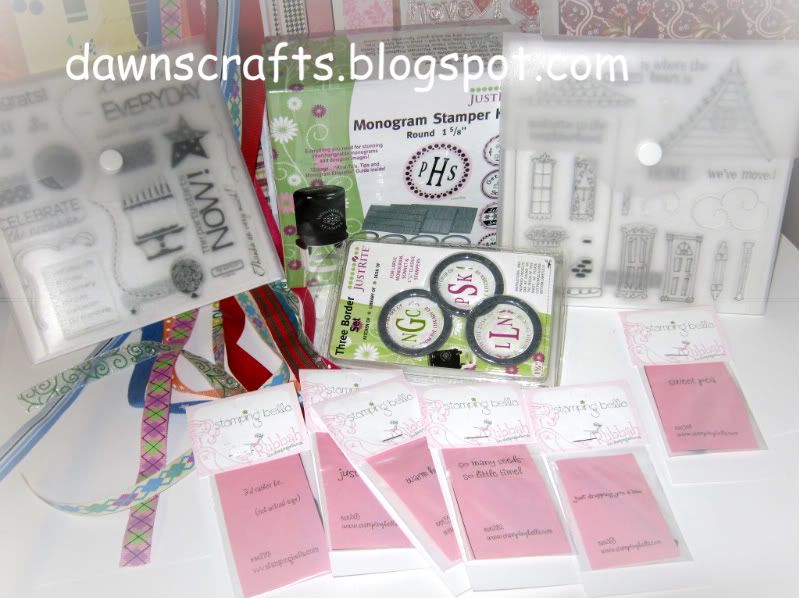 And thank you Dawn for having such a great crafty spirit about ya.
I thought I would pass along some crafty love and giveaway this set of stamps!
It is a full set of Autumn Leaves Clear stamps called "Messy Dates" and
I love LOVE this stamp set.
I will randomly draw a winner on Sunday,
until then tell your friends! :)
Be a follower and leave a comment here, heck just say Hi.
It's been a crazy long week and I am so ready for Friday and some giveaway fun!
I think I will have to see what Helmar has up their sleeves, maybe I can sneak in
a giveaway next week, what do you think??
Sorry guys, no SVG's or crafts today.
But I will be back full force tomorrow!!
~Thanks for popping by and always staying so sweet~
~Have a beautiful crafty-licious day~
~Pinky~