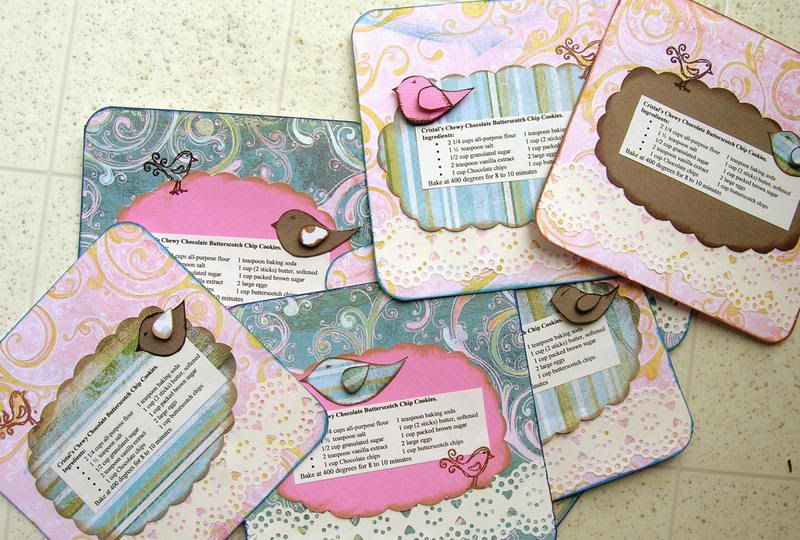 Well I finished my FIRST Recipe Swap! At first I had no clue what to do but I am happy with my simple yet fun Recipe cards! I free hand cut the birds and used Pop dots to make them stand out. I love the paper lace I found! I am going to be doing a tutorial on making that soon! I think they were really simple but just cutesy and fun to do too! I love doing things like that. No stress just some fun!
And something amazing happened today!! I have one surprise I can't share yet! But I will in the beginning of MAY! And another thing happened!
Basic Grey accepted My Owl Card into their design Gallery!!
I am so proud and pleased and excited about this! I am amazed and honored at the same time! I worked so hard on that card I am thrilled! I did not realize I might be accepted and did not take much time with my details LOL Now I wish I had!
Ya for a good scrappy day! I feel like I am on top of the world!
I feel completely validated and so proud of my creativity!
http://www.basicgrey.com/catalog/idea_gallery_info.php?idea_gallery_id=27602