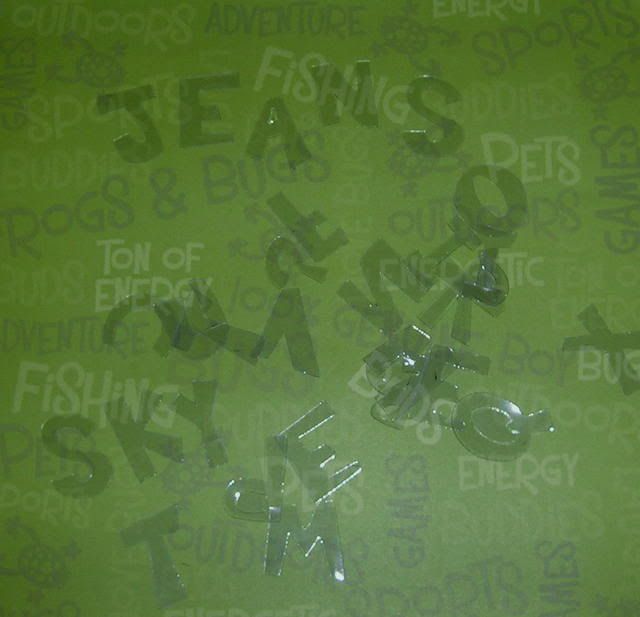 So I just do NOT have the moolah some scrappers have to spend every week! I have 3 boys who take my moolah and flush it down the toilet for me! LOL
But I did manage to buy a Sizzix and I love it! I also managed to buy ONE alphabet set on clearance!
SO.....I was reading one day about how to make your own GHOST letters, you know like those rockin's Heidi Swapp letters that cost 3 arms and a foot?!
Guess what?? It works! Now you do have to use some strong packaging.
But I took old plastic packing....from a scrapbooking kit no less! The kind that you want to blow up because you can't open it unless you have a pair of
garden sheers and a welding torch??!
Once you open your package without breaking your fingers or precious Heidi Grace Fiskars Scissors!! You find the nice clear smooth pieces and slide them right through the sizzix!
Now it won't work on Sizzlets of course. Or those thin Cuttlebug letters. But it works on the regular dies! And what can I say? I am THRILLED!!!
Hey its
FREE
and it would have been garbage!
Give it a go!! Anyone want to trade fonts with me?? BWHahahaha!!!