I sure do love the new Crate Paper lines,
These are some of the cards I make for the new members of JS.
I think it adds a nice personal touch.
Plus its just part of being me.
I love making cards and never have enough people to send them too anyways LOL
The first one is supposed to be published in JUNE!
But I have to send it in so I am making a duplicate.
I think card making has become a first love for me, I love scrapping but the cards,
I love them cards! Yea for scrapping and crafts!
*on a side note*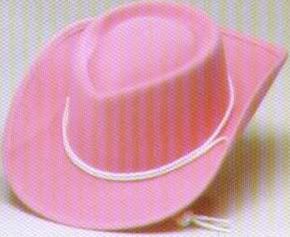 Well folks, looks like I will be trading in my 7 inch brim pink sun hat
for a pink cowgirl hat!
We are finally making it to Tennessee, our goal for 3 years now.
5 years in the process! It looks like Nashville, TN is the winner!
We leave in 3 weeks, I am more than thrilled I am finally going to be in a real home and have a real country life for the boys I cannot think of anything better.