OK crafty friends, set aside your crafts for a moment
I have some news...well it's HUGE in the Hobbs house anyways!
We have EGGS! not one but TWO EGGS! WOOHOO!
they are so darn cute too! :)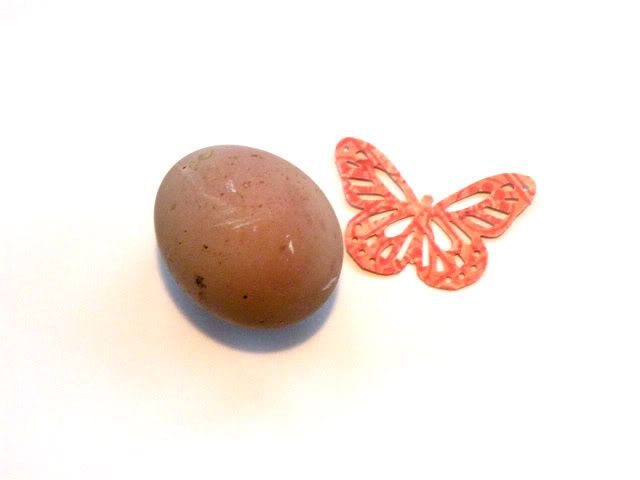 We have been waiting for this day for so long,
if you are a new friend you probably don't know
that a couple months ago we had hand raised 14 chickens.
When the huge flood hit our area
someone came in the night and stole all 14
chickens, it was heartbreaking.
So this is quite a triumph for our home :)
Anyways, no crafting for me today, I am off to buy some
filling for the new nesting boxes, and some
laying chicken feed! WOOHOO!
Happy Thursday y'all.
Oh and my son is still sick, I am taking him to the Dr.
today and they are going to put him on medicine for his
poor ears and throat Poor little man.
~Thanks for sharing in our excitement!~
~Have a beautiful day~
~Pinky~