It's a mellow day here, yesterday it rained all day so not much going on.
I was not feeling well so it was a lazy day.
Hopefully today I will get the kids to the park if it clears up!
I did call into the Tally Radio show last night and listened to the
delay from the phone to the radio LOL
I am NOT a card maker, nor do I claim to be but I did make this one.
Now, I am a HUGE Graphic 45 fan...the LO I did last week with all the clocks?
That was Graphic 45 paper. I LOVE using their paper as embellishments because
they have so many cool elements to cut out and POP UP!
I just found this sneak peek of their NEW CHA release (Thanks Michelle)
and I will be buying it.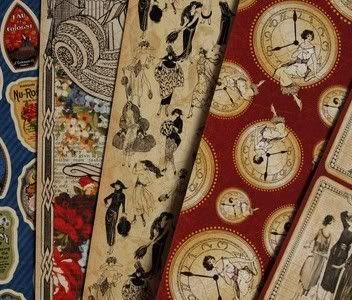 I love they kept with the clocks!
Now on another note, I just received some new Crate Paper
from a swap and the new stuff?? NOT the same texture or thickness as the old lines??
What the heck?? Its MUCH thinner and almost have a veneer or
slight plastic feel to it?
Just an odd observation. Cause I love me some Crate Paper.
Have a great day
~The Dirty Scrapper Pinky~