GOOD MORNING!!!!!!!! I am so excited
I always am on the first of the month.
I have SO MUCH to share this week, but let's just begin with
one project and one new sketch.
every month on the first.
And this is my take on the sketch.
You can play along and WIN! Believe me you want to play
along because you will win big!
for the flowers and buttons in the middle.
Of course my Helmar V-2 for the glitter on the 3 middle frames.
I pretty much went crazy!
It's not my normal style but I had fun and I really like it!
So go play along with Imaginisce, they love
their fans and they are such a great company!
Now my friend Marci, she is so sweet and fun.
We met in Murfreesboro a couple weeks ago.
you might remember she won a contest from Purple Cows.
Well she brought me a LAMINATOR to give away on my blog!
WOOT WOOT!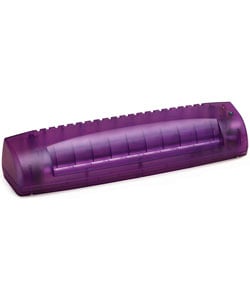 Now I have not found this Laminator UNDER 60.00!
So it's a great giveaway!
Thanks Marci!! Her blog is
Pinky loves ya!
Leave a comment and when the comments hit 100
I will do a drawing!
Now please come back tomorrow y'all!
I have a GUEST DT reveal and I need to begin the
I have tons of layouts to share,
and the THEME is Enlightenment.
Ok I am off to clean and do all the regular mom/wife stuff!
~Thanks for popping by~
~Have a beautiful day~
~Pinky~