♥Morning my crafty friends!!♥
We are having another snow day today and BOY it's cold!
I know, I know...it's not -30 or anything but 10 is cold for this girl LOL
What I have today is a special layout....
we were having out last get together I organized a scrap book
for her that was a note/page thanking her from all the Tally Girls.
When I took over last month she posted a challenge for the
Tally Scrappers to make 8X8 layouts about me.
And I was included in the challenge to make a cover page....
about my hopes and dreams for Tally in the upcoming years.
Now that's what crafting is about for me, it's all about friendship,
respect, love and crafting!
Of course I used the BRAND NEW MARCH KIT
to create this layout!!!!!!!!!! I love this kit let me tell ya!
It's even better in person!! I LOVE IT!
I am so excited about this kit!
Remember the kit name?
Lucy, You got alot of scrappin' to do! hahaha
I am tickled with how it turned out...this kit designing is fun! :)
Ok I am off to cook for these boys, I promised them a cake today LOL
Snow days always mean baking for momma!
~Happy Thursday everyone~
~Thank you for popping by~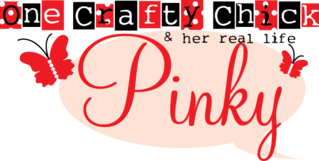 Glue Arts Glue Glider Pro
Glue Arts Ribbon Adhesive